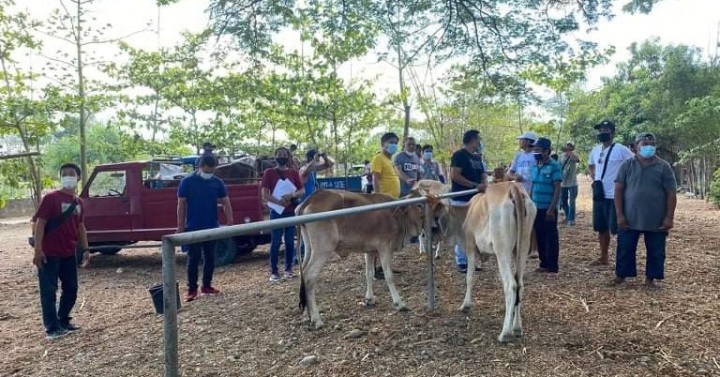 Ilocos Norte town switches to livestock production
CITY OF LAOAG – As African swine fever (ASF) continues to threaten the livelihoods of local pig farmers in the province, some residents here are now turning to other animal production to survive the pandemic.
In the town of Piddig, several residents are now engaged in livestock production as they get rid of their fattening pigs before they get infected.
In support of backyard breeders, the municipal government led by Mayor Eduardo "Eddie" Guillen recently distributed at least 20 cows and 77 carabaos to farmers.
In partnership with government technicians who are experts in artificial insemination, the municipal government also values ​​the native cows of local farmers with "Wagyu», A Japanese breed of cattle.
According to Guillen, they plan to produce around 2,000 Wagyu cows every year. Wagyu cows cost between PHP 30,000 and PHP 50,000 each.
"This is another convergence project between the Piddig government, the Department of Agriculture, the Bureau of Animal Industry and the Department of Environment and Natural Resources," he said. in an interview on Tuesday.
In anticipation of ASF entering the region and avoiding the mass slaughter of pigs, Guillen said the municipality has allocated PHP 900,000 from its calamity fund for the purchase of pigs from small pig farmers. of the region.
"What we did was like killing two birds with one stone," Guillen said as pork was added to the relief kits they were distributing to every household during these difficult times.
Besides pork, each household also received rice and groceries courtesy of municipal and barangay units.
Currently, ASF has already been detected in Dingras, Marcos, Solsona, Vintar, Carasi, Nueva Era, Banna, Laoag and San Nicolas while local authorities are closely monitoring its buffer zones or neighboring municipalities. (ANP)