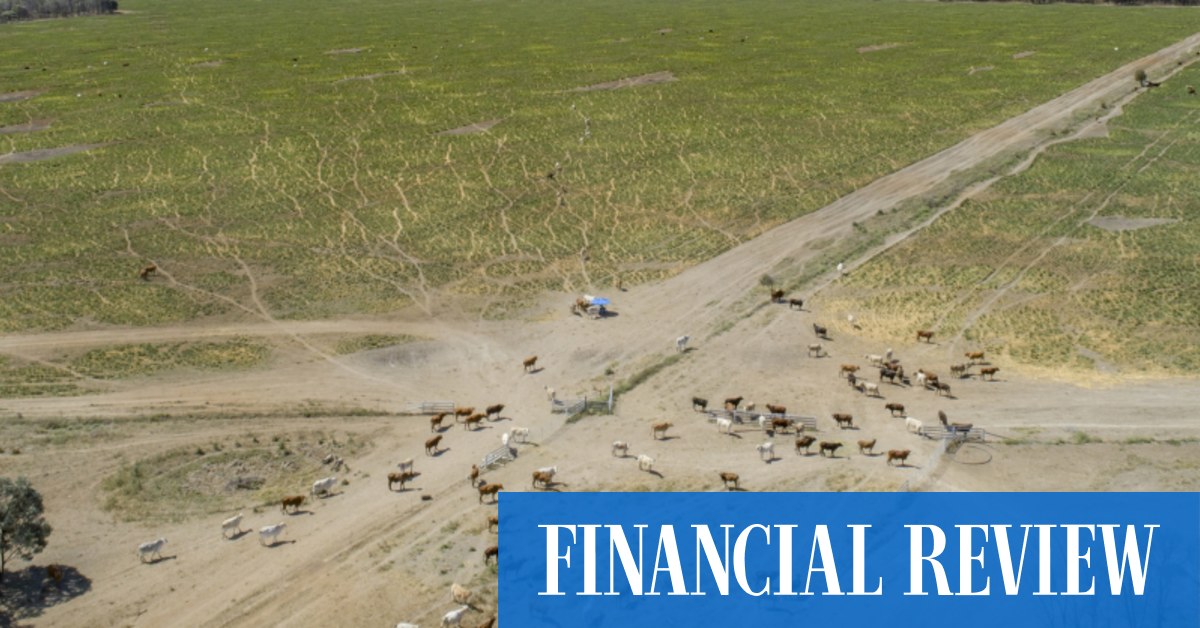 Terry Snow sells beef farm for $11 million
Northern Combarngo is 76 kilometers south of Roma, an important agricultural town in the Maranoa region and home to the largest stockyards in the southern hemisphere.
Mr Douglas said the demand for large rural properties was driven by families looking to expand.
The buyers, the Johnsons, operate ranching properties in Wallumbilla and Yuleba, about an hour north of North Combarngo.
Mr. Snow's rural farms sophistication follows his foundational investment in a new carbon and livestock fund, Packhorse Pastoral, set up by veteran fund manager Tim Samway and Tom Strachan, founder of the hand-leasing company -work AWX Group.
At the same time, $45 million of high-rainfall cattle ranching properties in the New England region of New South Wales have been reclaimed by local farming families.
Among them was 2,800 hectares of Carnegie, near Niangala in the NSW region of New England east of Tamworth, which was priced at over $20million and was offered for sale by the breeder of Angus/Santa Gertrudis John Carpenter crossbred cattle.
Having historically transported 800-900 breeding cows, Carnegie sold out just days after being offered for sale through rural specialist Meares & Associates.
The agency also sold two other well-known cattle properties in the area, Achill West of 2,216 hectares and Highdowns of 522 hectares.
Achill West has been offered for sale by Marengo Pastoral Company, whose directors include Dexus non-executive director and Pengana Capital chairman Warwick Negus.
"These three major sales in New England were all based on similar criteria, with buyers looking to buy a high-rainfall, well-improved country suitable for ranching or cattle-raising overall, but knowing that the properties were versatile and could also be suitable for a sheep/prime land or wool farm," Chris Meares, Managing Director of Meares & Associates, said.
"Interestingly, the majority of interest in all cases came from private family investors who already owned rural property and were looking to expand their business."
Top-notch property coverage delivered to your inbox. Sign up for our weekly Inside Property newsletter.